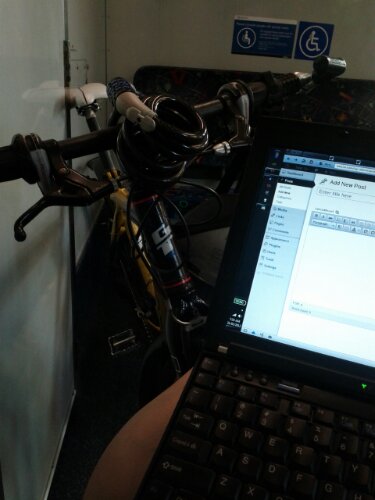 It's become something of a daily routine. Ride to the station, look for the yellow lines on the platform (they tell you where the major carriage breaks are), and board one of the edge cars.
Park the bicycle, wake up laptop, fix up tethering. Refrain from hitting up the slippery slope that is Hacker News, pull up the my text editor, and start writing for my life. Funny how writing doesn't require an active Internet connection, but I can't settle in until I know that I'm connected.
Still a struggle some days, like today. It took a picture to get things going.
Thank you for keeping on with me.